On 
Friday, January 26, 2018, from 7-9 PM
,  the Milford Youth Center, The Way Church and Milford Public Schools are all teaming up to create a unique event for Milford youth and their parents!  In the past, the Youth Center held monthly events for the youth called, "
Find Yourself Fridays
." The name was coined by a former youth council member, with the purpose to create a safe place for youth to hang out on a Friday night while being comfortable in their own skin! Typically, the event included a volunteer DJ, dance space, activity tables, snacks and a collection for a charity or cause to either receive proceeds and/or donations for in exchange for a ticket. These events were always a hit in the past but due to the Renovation and other events we have not being able to host one recently.  Now, with help from The Way Church and Milford Public Schools we are able to bring this event back and it's going to be better than ever! In addition to the music, dance space, activity tables, jumpy and snacks, the event will also include a video game tournament! There will be prizes for the winner of the tournament, along with raffles for all other attendees. We are asking all those who attend to bring a either a new or gently used suitcase or duffle bag to be donated to local foster children in need. We will be donating these to the 
Treehouse Foundation
, an organization that promotes public investment in our most vulnerable children. They inspire, implement and support innovative child welfare practices to ensure children who experience foster care find forever families and supportive communities, empowering them to lead fulfilling, productive lives. Finally, parents are also invited to attend a special "Digital Did You Know" workshop from the Milford Public Schools in the conference room during the event. Refreshments will be served.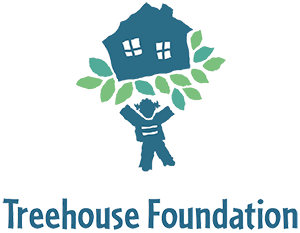 The event will be $3.00 per person OR free with a suitcase or duffle bag donation. In order for youth to attend this event, they need to be members of the Milford Youth Center after-school program. This means the event is for ages 8-18 (18 with a CORI). In addition, youth who wish to participate in the gaming tournament will needs to sign up for the tournament ahead of time. We ask that all registrations and CORI forms are complete prior to the event. For registration form, click 
here
 and please return to Youth Center prior to January 26
th
.
If you do not plan on attending the event, you can still donate suitcases and/or duffle bags to the Youth Center from January 2-Jan 26th between 9 am – 6 PM. Thank you in advance!